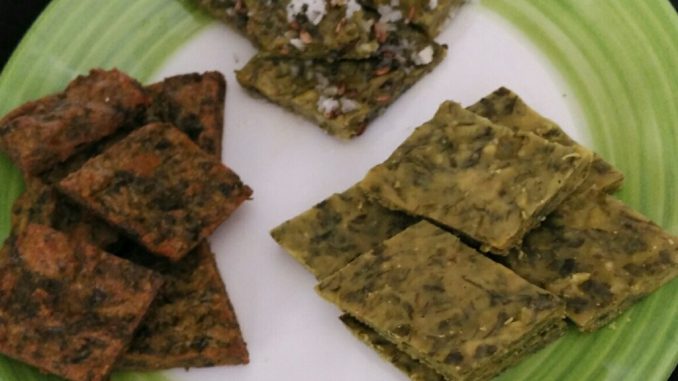 Kothimbir Vadi 3 ways
This is a famous Maharashtrian recipe that is very easy to make. This is a no onion/garlic recipe. This does not require baking soda as well. You get crisp Vadi without using soda. This is my Mother's recipe.
You can either eat it 1) steamed (most healthy) or 2) with Tadka poured on it or 3) Deep Fried
Ingredients
Coriander leaves (Kothimbir) finely chopped 1 cup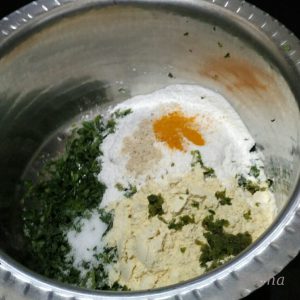 Gram Flour (Besan) ½ cup
Rice Flour ½ cup
Water ¾ cup
Oil ½ teaspoon
Green Chillly Paste 1 teaspoon
Turmeric (Haladi) ½ teaspoon
Asafoetida (Hing) ¼ teaspoon
Salt to taste
Oil To Fry
Instructions
1. Mix all ingredients (except oil required for frying and water) in a bowl. Add water and make a batter of very soft consistency.
2. Grease flat plates with oil. spread the batter in plates about ¾ cm to 1 cm. thick.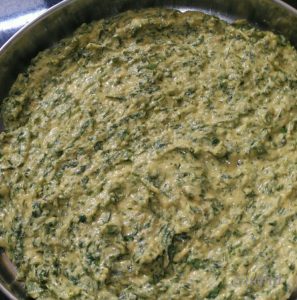 3. Steam for ½ hour. use either idly maker or pressure cooker without whistle.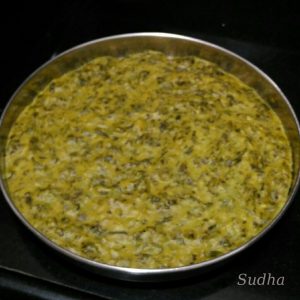 4. On cooling cut into bite size pieces.
5. These are ready to eat (more healthy) or
6. Deep fry in oil or have it after tempering it with Oil, Mustard, Cumin Seeds
7. Serve hot optionally with tomato sauce.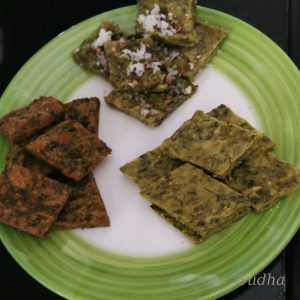 Possible extension – kothimbir Vadi bhaaji
1. Cut kothimbir vadi prepared as above (unfried) into small pieces about ½ inch square.
2. Heat 2 teaspoon of oil in a frying pan on medium flame.
3. Add ¼ teaspoon black mustard seeds, wait till sputters.
4. Add ¼ teaspoon of cumin seeds, wait till sputters.
5. Add ¼ teaspoon of turmeric powder and a pinch of asafoetida (hing).
6. Add the cut kothimbir vadi (cut in step 1).
7. Add 1 teaspoon sugar (optional) and 2 teaspoon fresh scraped coconut.
8. Cook in covered pan for about 3 minutes. Serve as a part of main course.